Pets In Mexico: Vets, Border Crossing, Food, Tips, Letters & More

• Take a horse? Coals to Newcastle?
By Carl Franz
Posted Thursday, December 2, 2004
Hi,
My wife and I are considering relocating to Mexico. Can you tell us if there are any difficulties in bringing in a horse?
Many thanks,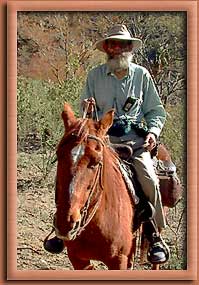 Hank
Carl Replies: I've had "difficulties" every time I've ridden a horse, so forgive me if I come up short on this question. We've had several inquiries about taking horses to Mexico, however, none of the horse owners we've tried to help have reciprocated by sharing their experiences. As a result, I'm afraid I can't offer any concrete horse travel tips. My advice is that you try posting your questions about horses on one of the many Mexico related internet forums -- search this website or look in the For More Info chapter of The People's Guide To Mexico for these.
And please... if you do take your horse to Mexico, how about letting us know how it went?
Good Luck!
Carl

---