Websites Worth Visiting

There are a lot of websites out there, but unfortunately many of them are not worth your time. We especially favor websites that offer more than a superficial look at Mexico. Check these out!
Posted Saturday, October 18, 2003
10/18/03
I met "Evan From Heaven" during Christmas in Cusarare several years ago, and invited the vacationing tightrope walker/juggler to entertain the local Tarahumara children. He was a major hit with everyone, adults included. Recently, Evan posted a series of interesting photo galleries documenting some of his trips to the Copper Canyon and other parts of Mexico. Here's his website:
============
From: T Plattenberger Date: Tue, 07 Oct 2003 20:08:19 -0800
Subject: Jaltemba Bay Folk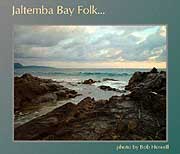 Howdy Lorena and Carl...
I am the host of a Bulletin Board that I call Jaltemba Bay Folk. I would love to have some exposure from your site.
Rincon de Guayabitos and La Peñita, Nayarit are situated on Jaltemba Bay.
I started my board to promote renting our house in La Peñita. We have owned it for about three years. Eventually, we will live there during winters after we retire here in Alaska. Renting our house is no problem and that focus is not really part of the board anymore. The board has morphed into a place where anyone can promote their property. The board is visited by many people who are looking for an out-of-the-way place for vacation as well as people looking to retire. I know you have been close to our place before but I am not sure that you have visited. It is a really neat and interesting place.
We also do a lot of fundraising. Last year, during and after Hurricane Kenna, my board was a place where people could communicate between Mexico and places all over the planet. We helped raise several thousand dollars to give away to those local people who were hit hard by the hurricane.
One interesting project is called The Bridge for Life. There is no good way for pedestrians or bike riders to get between our two towns. We are separated by an estuary. The highway bridge has no walkway. Several people are killed on the highway every year. So a Gringo group from Rincon de Guayabitos has started constructing a foot bridge connecting the towns.... it has been rocky and interesting. I hope it will be done this winter. There will be more fundraisers this winter and my board will play a roll in publicity.
Anywho.... please drop by and read if you have time. Of course, it would be a super groove if you made a post. You are known far and wide.
We try to make it down at least twice each year. My partner Bruce is there right now, taking a much needed break from his job.
Here's a link toour house
It would be really fun if you dropped in some day for a beer!
We are between the town plaza and the ocean... you can't miss it. We are
Casa Libertad.
I hope you will put a link to my board on your site. We have a lot to offer, on a small scale!
Tom Plattenberger

To return to The People's Guide To Mexico homepage, click the frog....

---
P.S. Click on the burro to return to the People' Guide To Mexico main page