Oaxaca and The Pacific Coast

Forums on Oaxaca and Mexico's Pacific coast, and links to many excellent online resources. Good stuff!
Posted Tuesday, October 26, 2004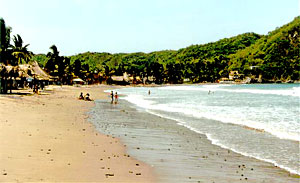 ..... have been looking at oaxaca to retire to and would like to find someone that lives in the area now that can exchange email. do you know where i might find such a person?
diana from warsaw, indiana
Diana, the internet offers many places to discuss Oaxaca and to meet online with residents there. There are people trolling for more than pen pals on some of these forums, however, so use caution. For example, I don't really recommend the "Personal Contact" forum at SimplyMexico because the good messages are mixed with many others from dubous "swingers", date wolves and scammers. The best forums are either managed or keep a lid on irrelevant posts by requiring registration.
Start with my personal favorite, a very useful site for information on almost the entire Pacific Coast of Mexico:
http://www.tomzap.com/index.html
Here's the forum they offer on Oaxaca:
http://www.tomzap.com/frm/list.php?f=11
In fact, since you just might change your mind by the time you read this, why not check out other places as well as Oaxaca? For a great list of online Mexico forums -- including Oaxaca, as well as newspapers and other resources, you can't beat Lin Robinson's page at MazTravel:
http://www.maztravel.com/twiki/bin/view/Mazatlan/InformationAndMedia
Of course you can always "google" the search terms 'oaxaca forum' and find even more.
---
P.S. Click on the burro to return to the People' Guide To Mexico main page